Robert Van de Walle: The level is so high nowadays
18 Sep 2015 11:15
by Mark Pickering - IJF
IJF Media Team / International Judo Federation
Robert VAN DE WALLE (BEL) was among the honoured guests at the Grand Prix of Zagreb. The Moscow 1980 Olympic champion and Seoul 1988 Olympic bronze medallist was inducted into the IJF Hall of Fame in 2013. VAN DE WALLE, who is now an IJF ambassador and has led IJF development projects in Africa, said: "The event has been well organised and has attracted the top level of athletes.
"Athletes are not just here for Olympic qualifications points, it is important to put together good performances on a regular basis and to use such events as a stepping stone to world and Olympic medals."
The Belgian hero praised the level of professionalism of the sport and how competitive every nation has become.
"If I go back many years ago, the sport has come such a long way and it's amazing to see. We can all be proud of the place judo has in the world and the IJF is a great example to Federation's in other sports.
"There's been such good players here in Zagreb that I've enjoyed every minute of it. The level is so high that it is not always possible to win by a big technique but judo fans know and understand this."
Robert van de Walle won the World Title in 1983 and Olympic title in 1980.
like
Related judoka and events
Related judo videos
All videos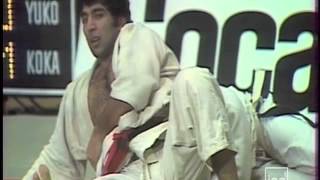 6 Dec 1979
Robert VAN DE WALLE (BEL) - Tengiz KHUBULURI (URS) @ World Championships Paris 1979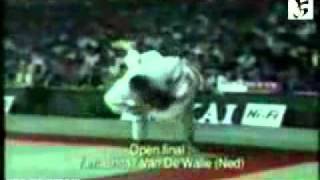 3 Sep 1981
Robert VAN DE WALLE (BEL) - Yasuhiro YAMASHITA (JPN) @ World Championships Maastricht 1981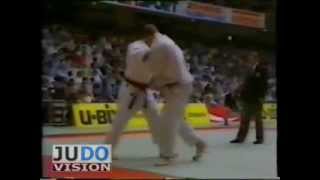 12 May 1983
Robert VAN DE WALLE (BEL) - Angelo PARISI (FRA) @ European Championships Paris 1983
All videos
Victor Busch
Sweden
All JudoInside profiles of…
Judo results, photos, videos from…
More judo info than you can analyse 24/7! Share your results with your judo network. Become an insider!