The Dream matches of the year
24 Dec 2019 19:05
Mark Pickering - IJF
Mongolian JudoHeroes
Joshiro Maruyama won the Worlds at his first attempt and in doing so secured a monumental win over defending world champion Abe Hifumi at the semi-final stage. It turned out to be one of the best fights of the year.
Tenri University judoka Maruyama made a slow start and appeared to be suffering from cramp in his fingers before he began to limp briefly.
As the contest continued the challenger was not backing down and, as the adrenaline took over, even tried to employ his usually potent uchi-mata with 30 seconds left. Golden score was needed to produce a winner and Abe, who could barely see out of his right eye, was caught with a yoko-otoshi after three minutes and 46 seconds, for a waza-ari score to end a semi-final blockbuster.
Kelmendi (KOS) v Abe (JPN) – Worlds Championships final
Olympic champion Majlinda Kelmendi (KOS) and world champion Abe Uta (JPN) finally met in arguably the most coveted contest of the entire year.
The fascinating battle of judoka from different generations had the capacity crowd on the edge of their seats as the newcomer beat the legend with the 19-year-old grinding down the 28-year-old hero from Kosovo.
Abe pinned down Kelmendi in golden score in their World Championship semi-final with a yoko-shiho-gatame and went on to capture her second world crown at the senior level.
Both judoka remain in their respective gold and red backpatches and will surely come up against each other again in the run-up to the Tokyo 2020 Olympics.
Agbegnenou (FRA) v Tashiro (JPN) – Worlds Championships final
Clarisse Agbegnenou (FRA) won her fourth title to enter the record books as France's first woman to win four world judo titles. Agbegnenou won an epic rematch of the 2018 final as her arch-rival and three-time world medallist Tashiro Miku (JPN) gave the defending champion one of the toughest fights of her illustrious career.
Both judoka were totally spent as the clock passed seven minutes of golden score and a total of 11 minutes of contest time, and just as the momentum appeared to be turning towards the home judoka, Agbegnenou dug deep and exploded forward with a o-soto-makikomi for a waza-ari.
like
Related judoka and events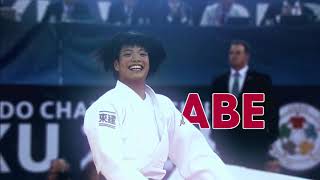 20 Aug 2019
Dream Match - Abe Uta v Majlinda Kelmendi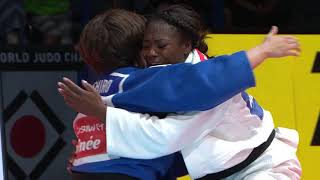 28 Aug 2019
Clarisse Agbegnenou tears of respect Tokyo 2019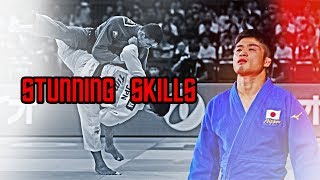 14 Sep 2019
Joshiro Maruyama - Highlights 2019
All videos
Alirza Shikalizada
Azerbaijan
All JudoInside profiles of…
Judo results, photos, videos from…
More judo info than you can analyse 24/7! Share your results with your judo network. Become an insider!