History in the make at OpenWeight World Championships
7 Nov 2017 14:10
by Mark Pickering - IJF
From internet, no source
There is no weight category in judo which is more steeped in history, tradition and icons of the Gentle Way than the Openweight category. Geesink, Ruska, Uemura, Lorenz, Yamashita. These are the five judo titans who won Olympic Openweight gold when it was part of judo's programme at the Games from 1964 - 1984.
It all really begins with one of the most famous Olympic stories of all time. Judo's appearance at Tokyo 1964 hypnotised the world when the late 10th Dan and legendary Dutchman Anton Geesink beat domestic opposition in their backyard to become the first non-Japanese Olympic judo champion.
That stirring victory, which showed the world that there was more to do competition judo than just Japan, came in the men's Openweight category which was one of four all-male weight categories at judo's first Olympics.
Geesink, who actually came into the Olympics as the 1961 Openweight world champion -- something that is often overlooked -- became one of the sport's leading attractions and his story and the scale of his accomplishment gave a newly-found allure to the Openweight division.
The men's Openweight category was the only weight category contested at judo's first World Championships in 1956 in Tokyo which was won by Natsui Shokichi.
Openweight led the way in 1958 when Sone Koji won and 1961 when Geesink became the first non-Japanese world judo champion.
The World Championships added three weight categories in 1965 to match the Olympic programme.
Between 1956 and 1991, when the Worlds were held every two years, Japan were only beaten to gold once in the Openweight category when Geesink beat Sone.
Japan's dominance of the division effectively ended in 1993 when Europe came to the fore and enjoyed unbridled success as Rafa Kubacki (POL) won it in 1993 and 1995, with David Douillet (FRA) triumphing in 1995, Alexander Mikhaylin (RUS) in 2001, Dennis van der Geest (NED) in 2005 and Teddy Riner (FRA) in 2008.
Beijing 2008 Olympic silver medallist Abdullo Tangriev (UZB) produced a watershed moment in 2011 when he became the first Asian male judoka from outside of Japan to win the title.
Shinohara Shinichi, Suzuki Keiji, Muneta Yasuyuki and Kamikawa Daiki were the four Japanese judoka able to break Europe's strangehold of the title but were never able to win it a second time.
Europe have retained control of the men's Openweight category for the best part of the 90s and the 00s and now in 2017 a European is the man to beat in Teddy Riner (FRA).
like
Related judoka and events
Related judo videos
All videos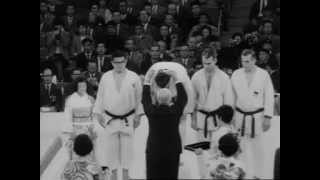 26 Oct 1964
Anton GEESINK (NED) @ Olympic Games Tokyo 1964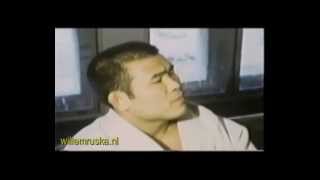 25 Mar 2013
Willem RUSKA (NED) - Isao OKANO (JPN) @ Olympic Games Munich 1972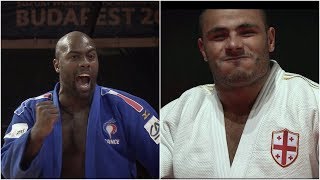 6 Nov 2017
The Contender & The King Riner vs Tushishvili
All videos
Kristina Sotnikova
Kazakhstan
All JudoInside profiles of…
Judo results, photos, videos from…
More judo info than you can analyse 24/7! Share your results with your judo network. Become an insider!