Men's semis full of surprises, women by the books
11 Aug 2016 18:10
IJF Media Team / International Judo Federation
Not everyone can win, so in principle everything goes by the book in the women's category U78kg. The favourites are still lined up where Kayla Harrison (USA) and Mayra Aguiar (BRA) have the highest odds with the bookies. The experts know that Aguiar will have to battle with Audrey Tcheumeo, certainly the best of the rest. However Aguiar has a record of 5-1 against the French and is by far the favourite. You can't imagine more dominance but Kayla Harrison against Maria Velensek of Slovenia have fought eight times and all won by Harrison.
It's likely that the Olympic Champion and World Champion of 2010 and 2012 Kayla Harrison will fight 2014 World Champion and London's bronze medallist Mayra Aguiar. But hey, this is the Olympics, anything can happen. But in case we need the stats, that encounter is one of the most intensive rivalries on the planet is 9-7 for Harrison. Harrison vs Tcheumeo is exciting 4-4.
The men's U100kg category was a minefield and there are lots of casualties. From the beginning the 2012 London finallists Naidan and Khaibulaev had to leave the field. But also Martin Pacek, Jorge Fonseca and in the 1/8 final more favourites such as Cho Guham, both European finallists Henk Grol and Toma Nikiforov and Brazil's favourite Rafael Buzacarini. In the quarter final also surprises with the biggest shock so far, Ryunosuke Haga who lost to Lukas Krpalek, a surprise, well the 2014 world champion had just more physical power than 2015 World Champion Haga who had no answer. Same for Maret vs Gviniashvili, Maret remained to score and proceeds into the semi vs Krpalek. Krpalek and Maret have had a huge battle in the new Bercy last October and that wasn't settled the way Krpalek wanted. Although they met again, this one is for the payback.
Elmar Gasimov overcame Ramadan Darwish, the lonely African in the field and his opponent will be Ukrainian surprise Artem Bloshenko who wasn't calculated in the last four. Bloshenko defeated Karl-Richard Frey, last year's World Silver medallist. Sad but true eyecatchers like Gviniashvili and Haga will now have to fight eachother, gonna be mouthwatering for the fans.
The semi finals delivered surprises and Gasimov is favoured to win vs Bloshenko….on paper. He leads by 5-0. Cyrille Maret leads the dance by 4-2 against Lukas Krpalek. The Czech is the only one who won the World title of the four. Maret won the Grand Slam of Paris, the last three editions. The head2head between Elmar Gasimov and Lukas Krpalek is 3-2.
like
Related judoka and events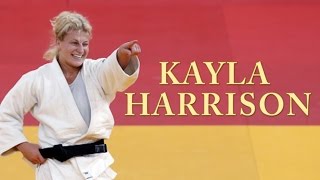 14 Jun 2016
2016 Kayla Harrison compilation - The animal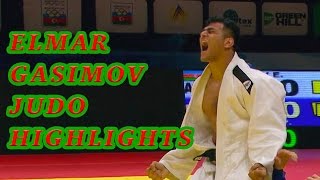 23 Jan 2016
Elmar Gasimov Judo Highlights
All videos
Yong-Jeong Kim
South Korea
All JudoInside profiles of…
Judo results, photos, videos from…
More judo info than you can analyse 24/7! Share your results with your judo network. Become an insider!